Harry was a jack (an entire male donkey) who was exhibiting typical jack-like behaviour that made him difficult for his owner to manage.  Jacks can be unpredictable and dangerous, and require knowlegable care.  So his owners contacted the Mamaku rehoming centre for help.
He was collected in November.  This is a photo of him leaving the float at Mamaku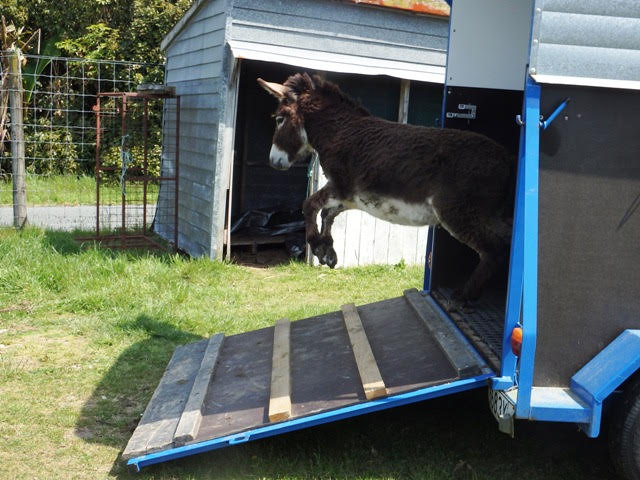 His feet were in poor condition as this photo shows.  He has subsequently been gelded and his feet are slowly being trimmed and reshaped.  Harry will remain at Mamaku until he is considered to be manageable.  He will then be rehomed to a knowledgable home that can cope with a little boy that still has a few big ideas.
UPDATE – we are pleased to report that Harry has now been rehomed