Donkeys Available for Adoption
These donkeys are currently available for adoption from The Donkey and Mule Protection Trust NZ.  If you are interested in adopting any of these donkeys,  you may apply online by completing and submitting the form below the donkey descriptions.  If none of these donkeys are for you, you may still apply to go on our waiting list for future donkeys that may become available.
We strongly recommend you read the information on donkey care available on this website in particular " I would love a donkey.." to make sure donkeys are right for you.
Please note that single donkeys will only be rehomed where there is already at least one donkey in residence; a property inspection will be required;  and there will be a minimum of a three month trial lease prior to any formal adoption.  An adoption fee will apply.  The Trust is under no obligation to adopt out any animal and decisions are final.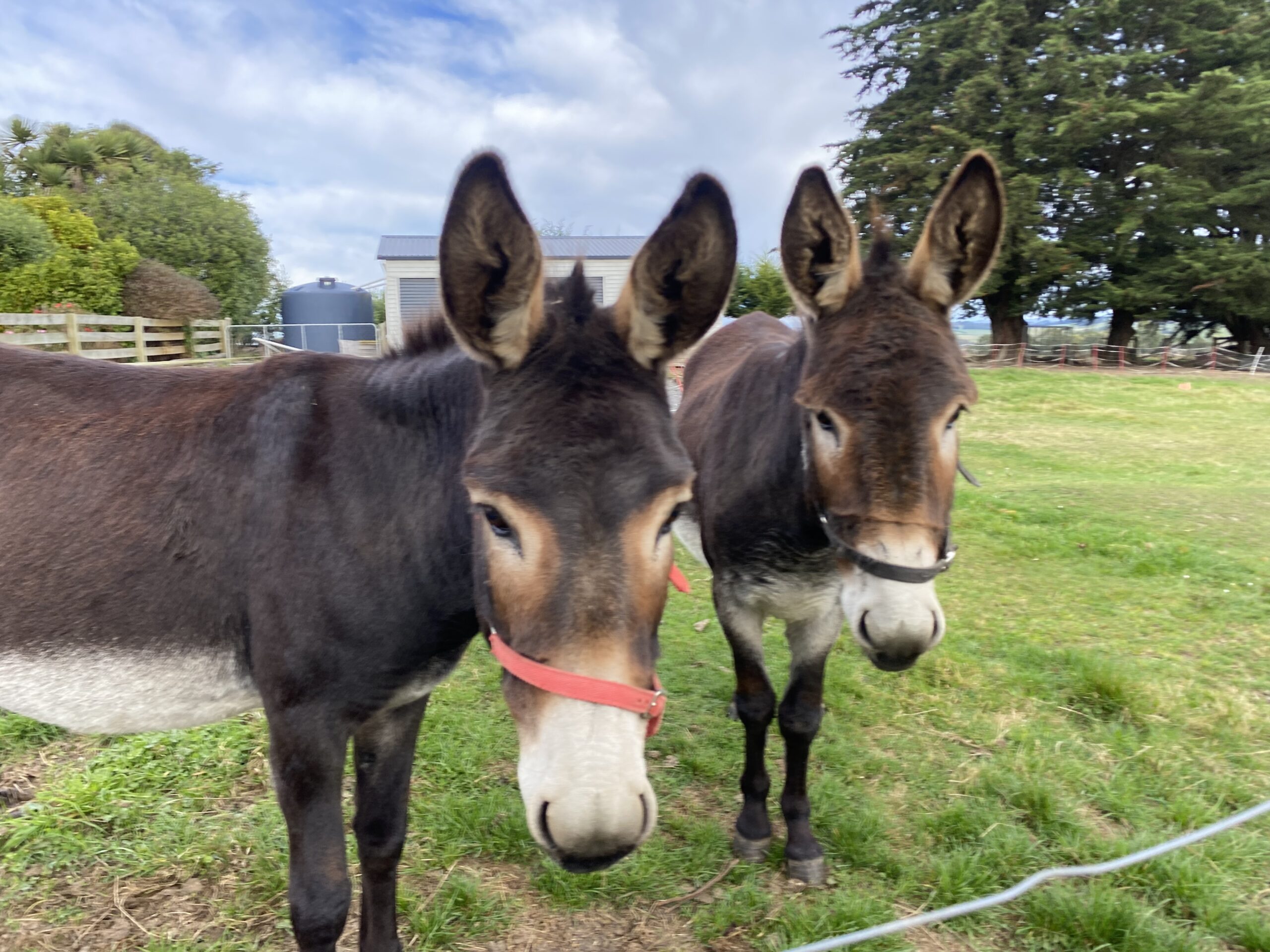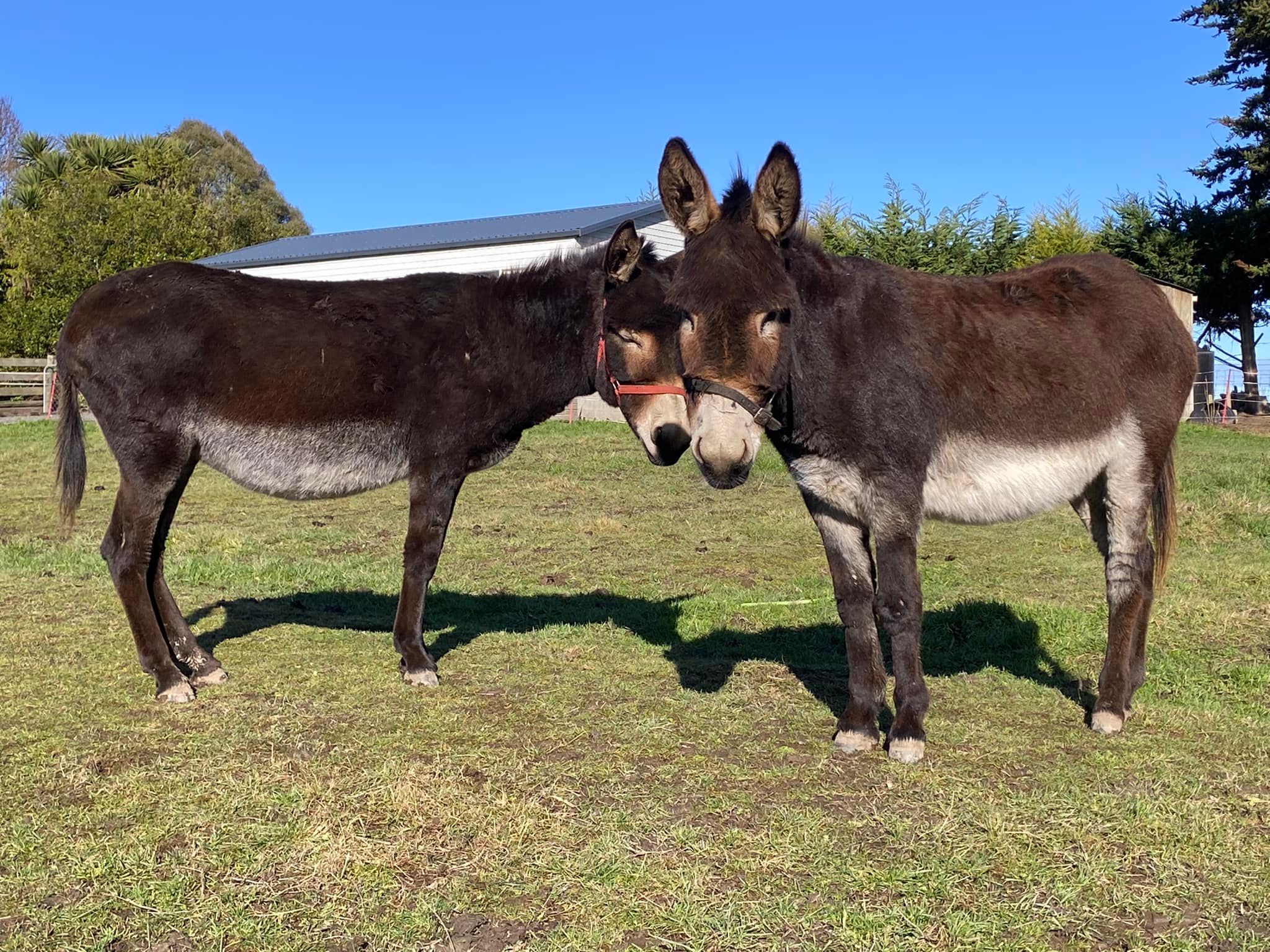 Delilah and Digby – currently on trial
Delilah is a gorgeous chocolate brown donkey with the biggest brown eyes. She is approximately 12-14 years of age. Delilah is bonded with Digby (who we think is her son) and these two will need to be rehomed together in the Otago/Southland region. Delilah is still a little head shy and is not overly affectionate, but she will come running for treats and her bucket of food and has great manners. Once caught, Delilah will stand well for the farrier and can be lead, and has had her feet done every 5-6 weeks over the last year. She has also had a dental done within the last 12 months. Delilah will need a home who is willing to spend time with her to continue to build her confidence.
Digby is approximately 7-8 years of age and we believe he is the son of Delilah. He follows Delilah's lead but is a little more confident than her and will allow head scratches and chin rubs. He loves treats and will come running to get them. Digby loves to sing out in the morning if he thinks breakfast is running a little late and makes all sorts of cute noises when he sees his bucket. He will stand quietly for the farrier and has also had a dental in the past 12 months. He must be rehomed with Delilah as they are very secure together. Like Delilah, Digby will need time spent with him to build up his confidence.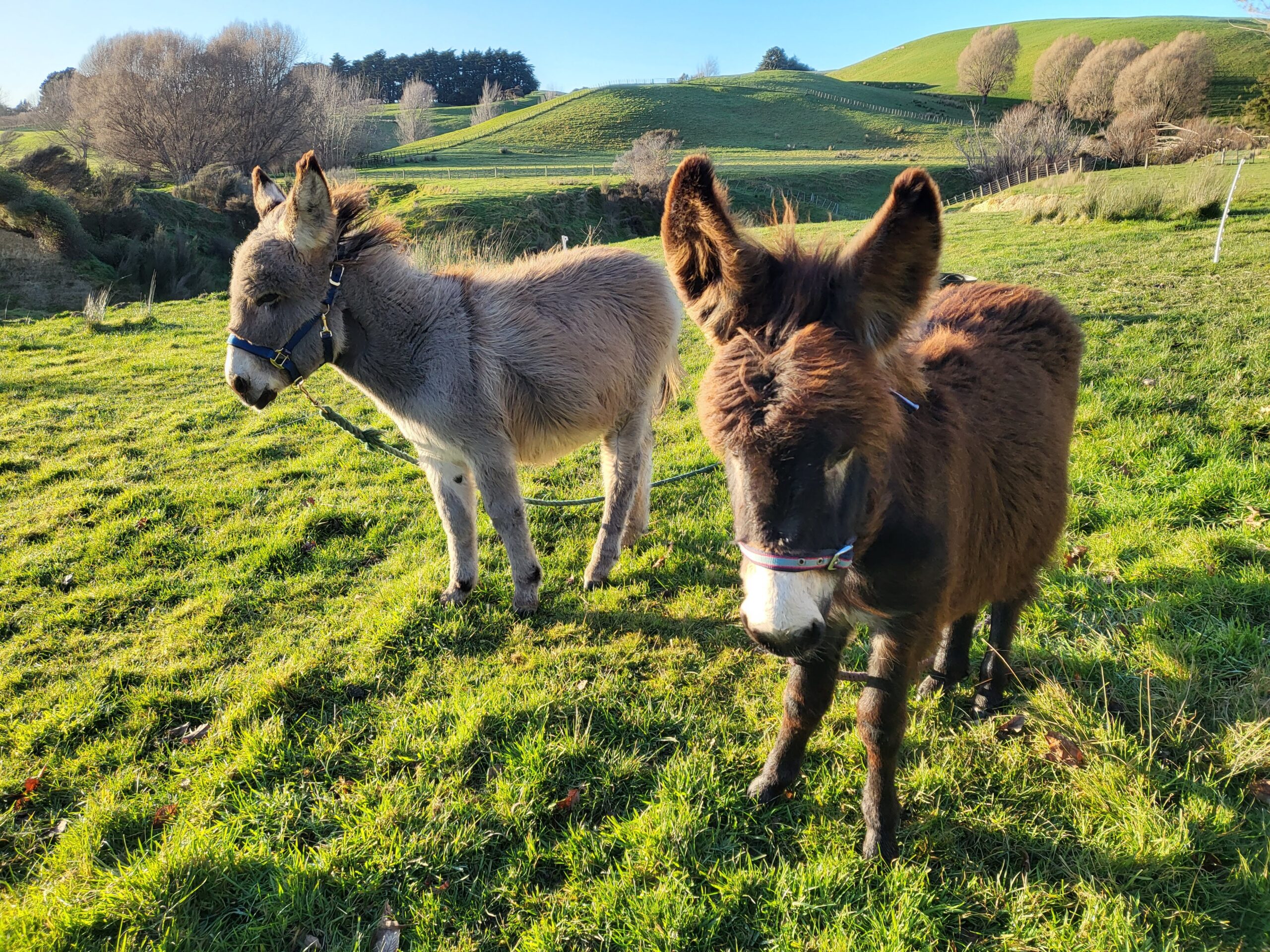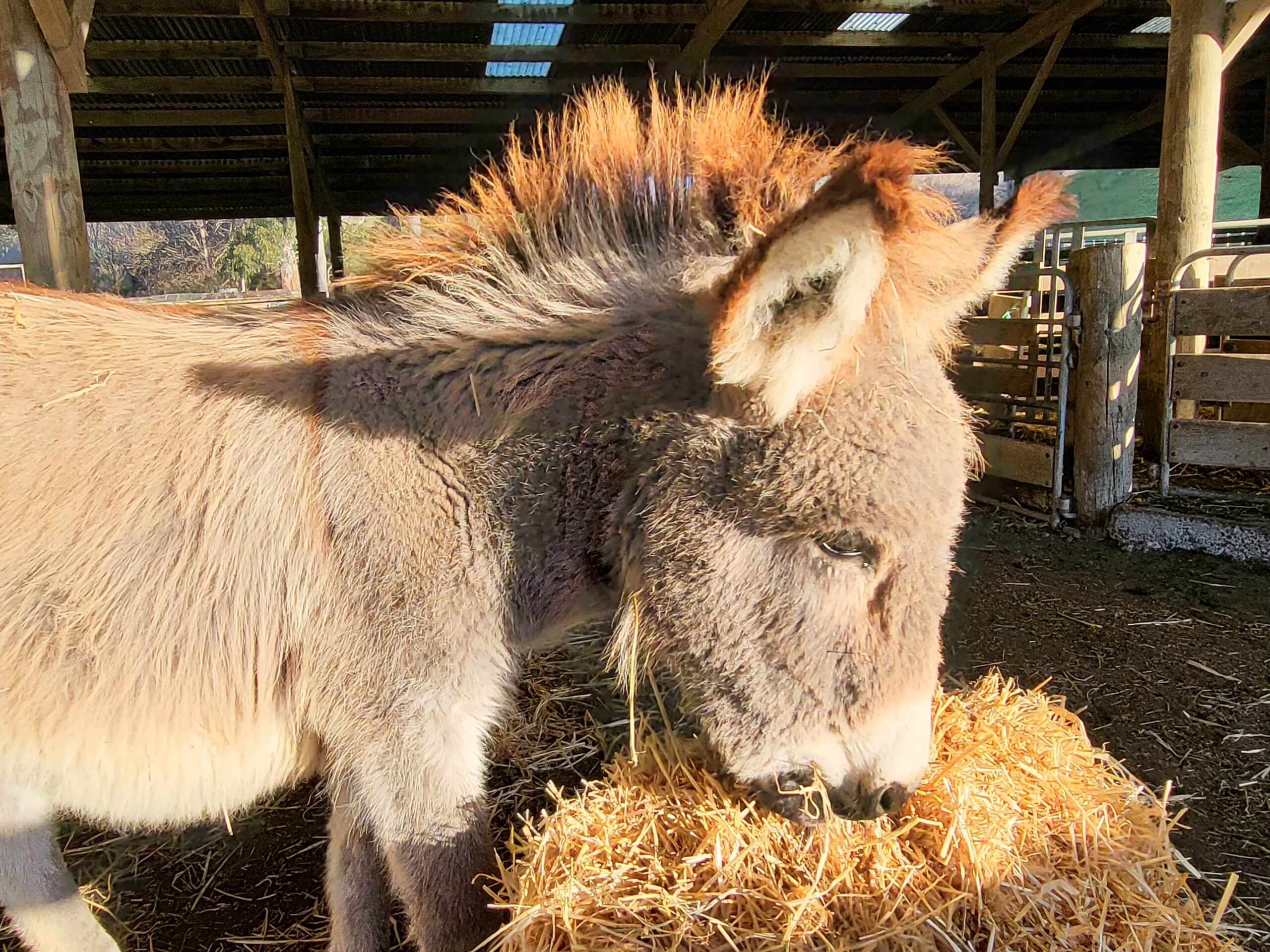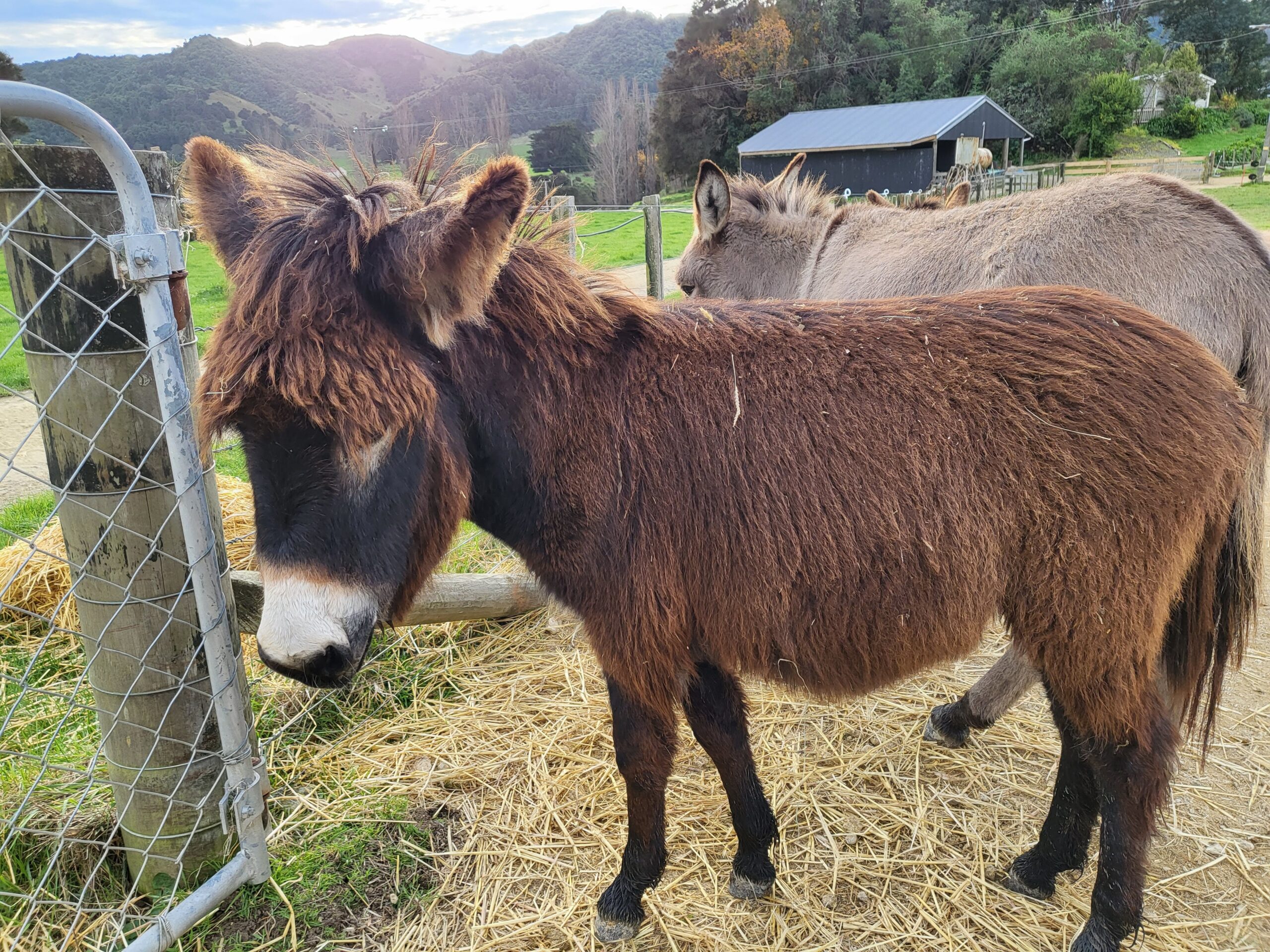 Errol and Flynn are two foals that were born on 25 and 24 November 2021 respectively to two jennies that were pregnant when they came under the care of the Trust.  These boys will ONLY be rehomed together and to a home in the lower North Island.  They are gelded, halter trained and are very good at having their feet picked up and trimmed.  Errol, the grey donkey, is the leader of the pack and though a day younger, is the larger of the two.  He is very affectionate and loves people. Flynn, the chocolate donkey, has a little more attitude and is not as fond of being patted and scratched as Errol but he is very calm.  He will follow Errol's lead. These boys need a home where they will have constant interaction with their owners.  They need to continue to have a lot of time spent with them so they will grow to be loving gentle donkeys. Any new owner will need to agree to regular visits by their current guardian.  Errol in particular had a tough start and the affection their current guardian has for them is particularly strong.