Weatherby came to the Mamaku Rescue and Rehoming Centre with a number of nasty gashes as he was constantly escaping with the last time through a wire fence.  His previous owners realised that that he was a bit much for them to handle so released him to Pauline at Mamaku.
Over the past year, Pauline has worked with him regularly.  He is still reluctant to be touched out in the paddock but will now allow people to pet him provided they stay on the other side of the fence.  Once caught, he is a dream to trim his hooves, worm and do whatever else is necessary.  This is not uncommon behaviour in some donkeys.  They do not trust you out in the open paddock but once caught behave perfectly.  Time and patience is all that will change this.
His wounds have healed and he is happily sharing his paddock with three other geldings.  He has a wonderful sponsor and will be staying at Mamaku for the foreseeable future.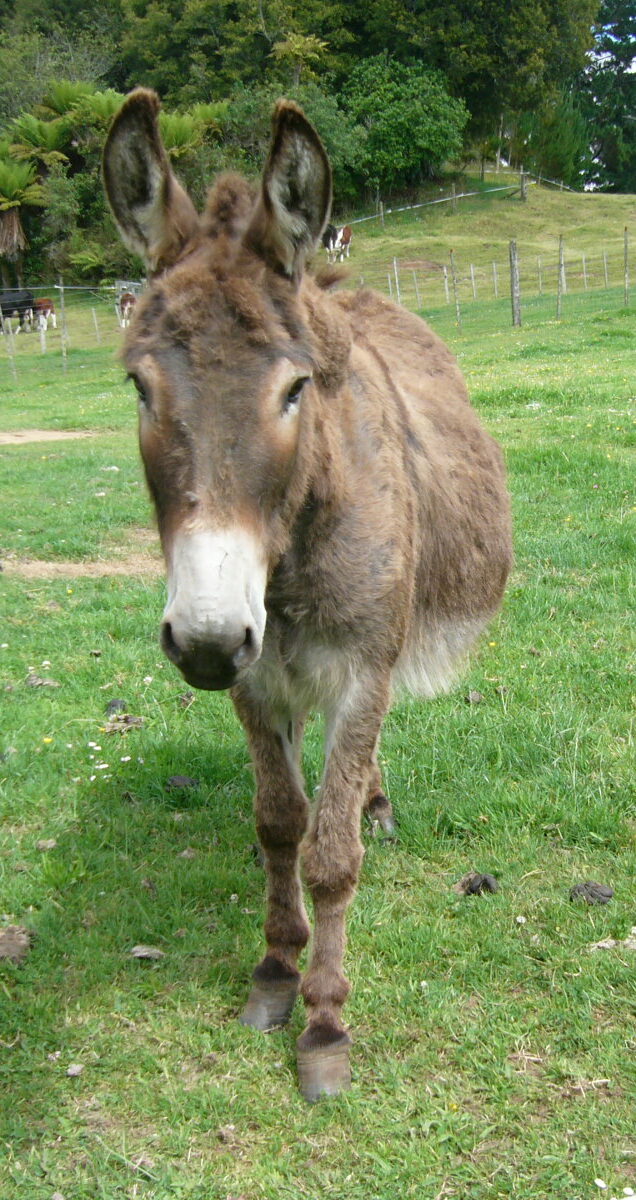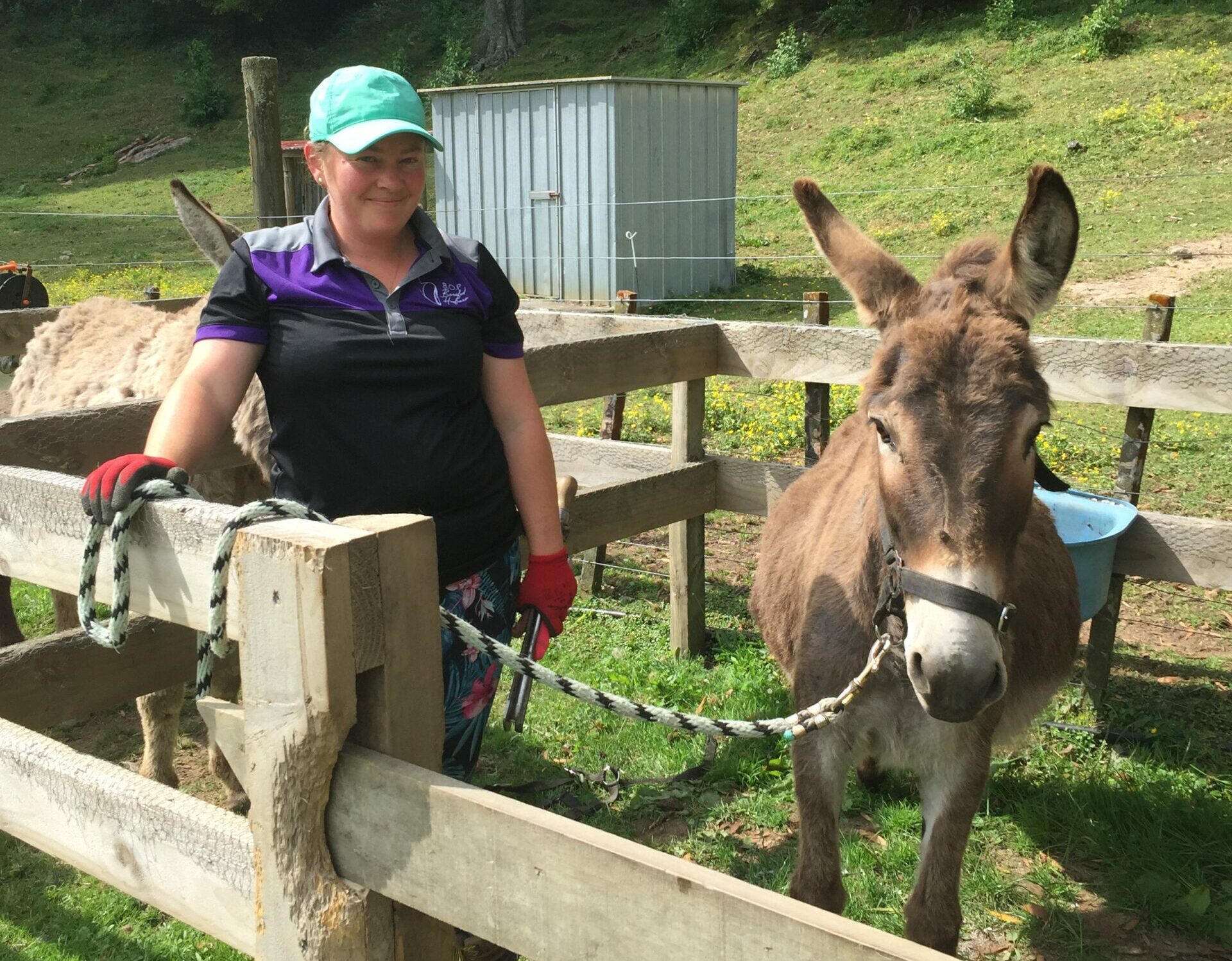 Weatherby with his farrier